The lottery of birth does not seal one's fate. The poor do not stay poor forever if they dedicate themselves to improve their lives. Even though you are born without the proverbial silver spoon or a social pedigree, you can still dream big dreams. You need the conviction that people can achieve their dreams through the power of determination.
Russ Berrie was born to a simple family in New York City in the Bronx. His father owned a small jewelry business but Berrie was driven to be more successful than his father and brothers. His first attempt at business was when he was ten years old.
After baseball games, he would pick up all the discarded scorecards at Yankee Stadium, bring them home and clean them up. The next day, he would go back to Yankee Stadium and sell these same score cards outside the stadium for ten cents. Generally pocketing $10 to $15 for the day, he found it interesting that the cost of the scorecard was zero and the gross profit was enormous. From that young age, he learned to take advantage of an opportunity, to be creative and make money from it.
As he gained more experience in business, he decided that he could do better than the toy company he was working for so in 1963 he started his own business. He had that driving sense of urgency about his own success that fed the need to face new challenges. Having been a toy representative for a little less than a decade, he knew enough of the toy industry that he went to companies and distributed his own products.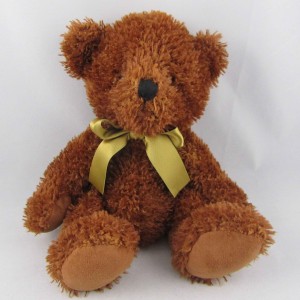 Humble, he never thought of himself as a pioneer in his business. He simply thought of his merchandise, plush stuffed animals or other impulse items, knowing they were things that people did not have to think twice about buying, as they were affordable for everyone.
Through untiring passion and steadfast dedication to his work, Russ Berrie's toy company grew steadily. By the year 1984, when it was doing $100 million in sales annually, Russ Berrie's company went public on the New York Stock Exchange. At present Russ Berrie products are known worldwide with sales exceeding three hundred million dollars.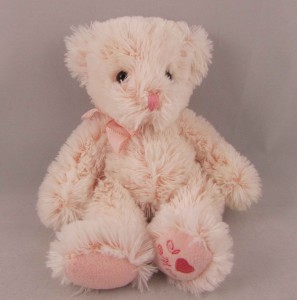 Berrie had always viewed that life isn't just a 9 inning or a 4 quarter game. He said, "I've always been optimistic and relied on myself to create my own success… If you fall behind or run into obstacles, you always have another chance to try harder. If you're driving a car and you come to a detour in the road, you don't just throw your hands up and give up, you follow the detour until you get back on the right highway."
Russ Berrie's life meant that conviction is equal to success, especially when you believe that nothing can stand in the way of your dream.
Get one of these great Russ Berries' Teddy Bears. 
Click here for the Russ Berrie Brown Stuffed Sitting Teddy Bear
Click Here for the Russ Berrie Stuffed Pink Teddy Bear Named Blush