Most of us love having our meals out, but have you ever noticed how different restaurants have different types of flatware? Some, you can clearly see came in a set together with the flatware. Meanwhile, others seem to be individual pieces that complement the overall design and theme of the place. Some are bigger and heavier than others. Does this mean that the bigger and heavier ones are more expensive? Not necessarily. Sometimes it just means that they're different types of flatware.
So there are 3 types of flatware, all with different sizes, balances, and uses: Continental Flatware, Place-size flatware, and Luncheon-size Flatware.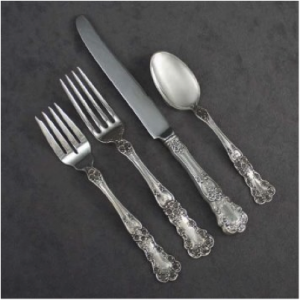 Luncheon
This type of flatware is the shortest in length, and is the hardest one to find today. Its length was made to balance the dimensions of the luncheon plate; however, it's not commonly used today. You'd most likely find it in older flatware sets, but rarely in restaurants or homes.
Continental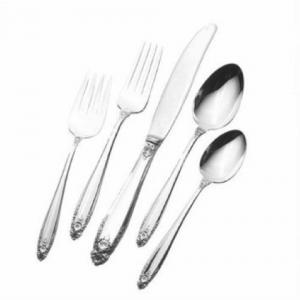 Also known as European Size, this is the type of flatware that is the longest in terms of length.  The dinner knife, dinner fork, and soup spoon of this type is longer by approximately half an inch, compared to the place flatware; and approximately an inch compared to the luncheon flatware. Apart from their length, these flatware pieces are also slightly thicker and heavier compared to both their luncheon and place counterparts.  In continental or European style, you would typically find the monograms (or stamps) at the back of the handles, because their forks are held with the tines downward.
Place
Also known as American Size, this type of flatware is what you would traditionally see in American households. However, even though the continental size of flatware is becoming increasingly popular in the states, the place size is still the cutlery of choice. They're lighter and easier to manipulate compared to their continental counterpart.  In the American style of flatware, the monograms are placed at the front of  the handle because typical American cuisine is done with the fork tines held upward to eat.
Continental VS Place sizes
Here are some of the common pieces with their size differences between Continental and Place.
| | | |
| --- | --- | --- |
| Flatware Piece | Continental Size | Place Size |
| Knife | 10 1/2″ | 9″ |
| Fork | 8 1/2″ | 7 1/2″ |
| Salad Fork | 6 1/2″ | 6 1/2″ |
| Soup Spoon | 7 5/8″ | 7″ |
| Teaspoon | 6 1/4″ | 6 1/4″ |
As to which style of flatware is better is all a matter of preference and what you grew up with. Some people like the heavy feel of the continental style, because (to them) it screams quality. Others, however, prefer the lighter and more relaxed size and feel of the American or place style due to their convenience.
What style flatware do you have at home? Do they match your dinnerware at home? Planning on purchasing new ones anytime soon? What type? Sound off in the comments! We'd love to hear from you.
Check out our Ebay Store, we have a lot of dinnerware, flatware, silverware, stainless flatware offered. Visit www.TheEscapePlace.com