When the weather starts to get colder, all you want to do is stay indoors where it's nice and warm. Dressed in your warmest sweaters and thick socks, here are some foods you'll want to eat when it's cold outside:
1. Hot Chocolate or Tea
The last thing you want on a cold winter's day is any beverage with ice in it, which is why many prefer a cup of hot chocolate or tea when the temperature is freezing out. Holding the warm mug keeps your fingers and hands nice and toasty and the hot liquid going down gives instantly warms up your insides.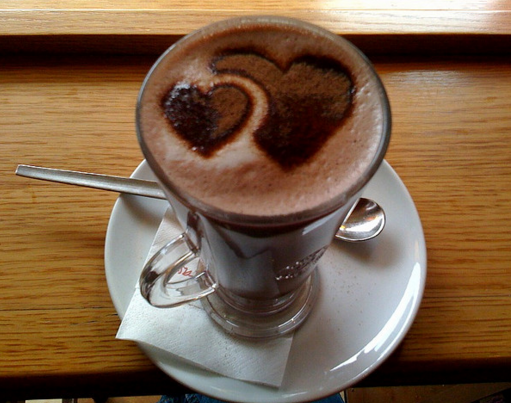 2. Soups and Stews
Similar to hot chocolate or tea, hot soups and stews are great when the temperature dips to freezing. Hearty stews filled with vegetables and meat will also keep your tummy warm and full.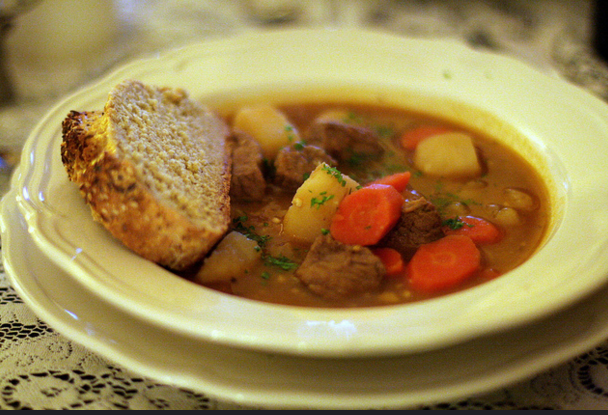 3. Whole Grains
To give your body the energy it needs to keep warm, you'll want to load up on whole grains. Think oats, barley, brown rice, quinoa, etc. to provide you with the complex carbohydrates your body needs to keep warm. And they're a great source of B vitamins and magnesium, so you'll also be doing your body some good by chowing down on some whole grains! Many love warm bowels of oatmeal or cream of wheat filled with their favorite toppings.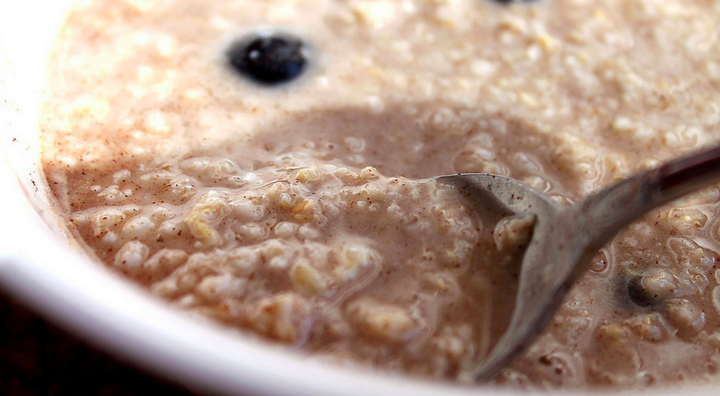 4. Cinnamon
To generate body heat, add some cinnamon to your hot chocolate or tea. Other spices like cumin, cloves, pepper, nutmeg and turmeric boost your metabolism, which in tern helps generate body heat.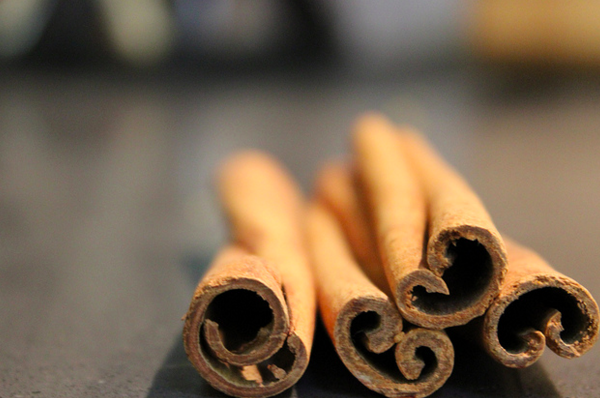 To help keep you nice and toasty, here's a recipe for hearty beef stew:
Ingredients
• 1 onion chopped
• 1 bay leaf
• 2 cloves of garlic minced
• 2 potatoes cubed
• ½ pound of mushrooms cut in quarters
• 1 stalk of celery sliced
• 2 cups beef broth
• 1 ½ tablespoons of teriyaki sauce
• salt and pepper to taste
• 1 tablespoon of paprika
• ¼ cup of all-purpose flour
• 3 carrots sliced
• 1 pound of cubed beef stew meat
Directions
1. Place the beef stew meat in a slow cooker. Then get a small bowl and mix together the flour, salt and pepper, paprika and sprinkle over the meat. Stir in beef broth, onion, teriyaki sauce, carrots, celery, mushrooms, garlic, potatoes and bay leaf.
2. Cover and then allow to cook on low for (6) hours while stirring occasionally.