The fabulous thing about teddy bears is that they come in all shapes and sizes. Whether it's a huge teddy bear that's bigger than you or a small one for you to hold close, a teddy bear is a child's best friend. Children's love for teddy bears starts at a very early age.
When I was little, my teddy bears slept all around me to protect me at night. Some children carry their teddy bears everywhere they go. Some treat them like their best pal while others treat them like it's their baby. My two year old nephew has a teddy bear named Charlie.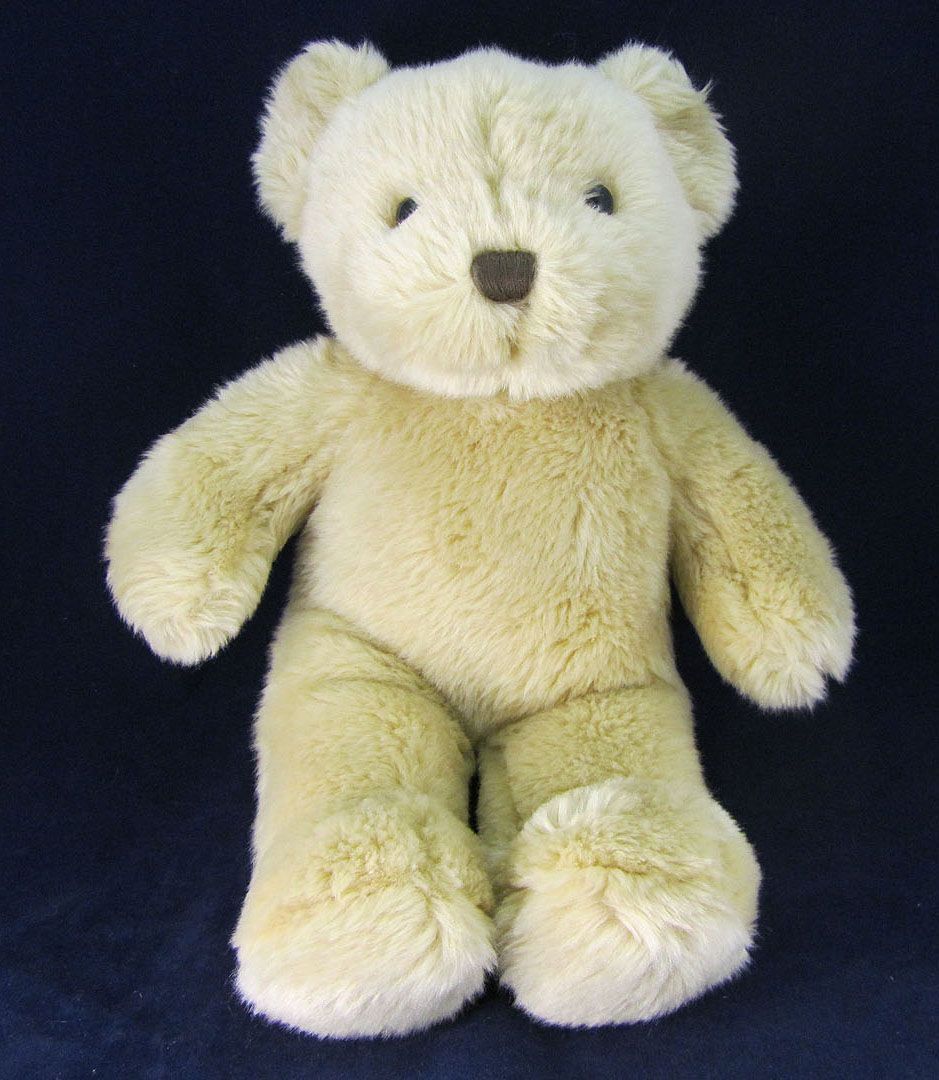 Check out this cute teddy bear (Build-a-Bear Teddy Bear)
Charlie gets burped, has his diaper changed, and gets put in the swing when he's crying. But teddy bears aren't just for children. Many adults have collections of teddy bears. Those collections can contain hundreds of bears in multiple colors and costumes.
Teddy Bears are also used quite often to decorate the house or spare bedrooms. There is only one thing cooler than a teddy bear, and that's a Care Bear. Care Bears are different than teddy bears in a few ways. First, Care Bears have cool powers that regular teddy bears don't have.
Second, Care Bears are made of fun, bright colors, with different symbols on their tummies. Third, they teach children about feelings and about caring for others. Care Bears live in the Kingdom of Caring and go on missions using the symbols on their tummies to ignite the Care Bear Stare and emit a shooting light onto the villain. That light brings caring, happiness, and love onto its target. With the teddy bear and Care Bear having so many great features, how do you choose? You don't, buy both!!
Visit our store for amazing plush animal toys and teddy bears http://theescapeplace.com/